Dinner and breakfast is served at the restaurant on the first floor.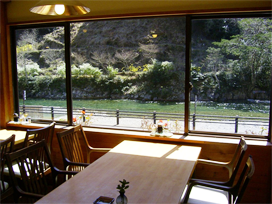 (Dinner:17:30pm〜、
Breakfast:8:00am〜)
※Breakfast and dinner time can be changed by request.
With a magnificent view of the Oto river, enjoy yourself in the relaxing ambiance of our restaurant.
The restaurant is also open to the public.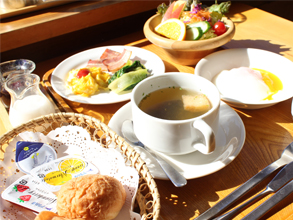 We specialize in locally produced Wagyu beef steak set, Lunch set menu pasta, and drinks such as beer and coffee.
When you come to Kumano Honomiya Taisha, Kumano Kodo, Kawayu Onsen, etc., please relax at our restaurant.
(Open from 11: 30 am to 17: 30 pm, irregular holiday)